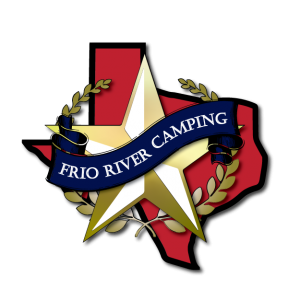 Figure out how much you can spend, how long you want to stay and what you want to do at the river. Your budget and desires are your only limitations if you make reservations far enough in advance. Read on for things you must consider to help figure out where you should stay to float the Frio River.
Plan Ahead – Location Location Location
That's right folks, the early bird does indeed get the worm on this one and in order to get a good spot on or even near the river during peak season you're going to have to beat the crowd.
There is simply no way around this fact of life – the Frio River is a very popular vacation destination and reservations fill up months, if not years, in advance.
On the other hand, if you are into taking a polar bear plunge, the off-season presents many opportunities to score some great deals on cabins and campsites at discounted rates. It's really just a simple case of supply and demand.
The focus of this post is to give our readers the information that will help them select a place to camp that's as close to the river as possible. What fun is it having to rent a hotel room 20 miles away in another town?
No, I'd rather be camping where the Frio River is my backyard. The Texas hill country is well known for some truly unrivaled views, so why spoil chances to enjoy it with a bad location?
First, consider the costs involved and how they relate to where you want to stay to float the Frio River.
The great thing about camping is that it can be enjoyed by anyone on literally ANY budget.
Keep in mind however, that free camping or "boondocking" anywhere near the Frio River is not possible for the simple reason that the banks of the river are exclusively private or state property.
That's not to say that if you had the permission of a land owner you couldn't camp on their property right on the river for free, but the chances of that happening are slim – a true "it's about who you know" rule applies.
Besides, I think that just about anyone with property right on the river figured out a long time ago that they could make money off of said location, so, why on Earth would they just give that away?
Camping Options
Our first and least expensive camping option is going to be tent camping. Woohoo! I knew you'd be excited about roughing it.
This will be the best option for those on a budget, especially if you're going solo or with a partner. Hint: Cabins are typically rented by parties because rates can be downright shocking, especially at the properties that require a minimum stay.
That's not to say there aren't inexpensive rentals, but cheap goes fast in this game.
In order to get into the action, stay river-centric and have less of a commute to the water activities, you'll have a few different options.
We will go into greater detail in future blog posts about individual campgrounds and how they stack up when it comes to where you want to stay to float the Frio River.
For the purpose of this section, just know that you are going to have the most options at Garner State Park.
They have a TON of campsites, both primitive as well as ones with running water and electricity.
They also have some cabins and screened-in shelters for your enjoyment. 
Frio River RV Spots
RV spots would fall next on the list of places to stay with great river proximity while keeping lodging costs relatively low.
The only catch here is, you'll have to have an RV to hook up to the services. However, some of the campgrounds actually have mixed-use or flex campsites that can accommodate RVs as well as the tent pitchers.
There are several RV parks we will highlight in future posts. Click HERE to rent and RV.
Frio River Cabins
Finally, we come to the cabins of the Frio River. When I speak of cabins, that also goes to mean accommodations in the same category like houses and lodges, etc.
Also, just so there is no confusion, there is a campground on the river with the name "Frio River Cabins". In this post we are using the term in a general sense unless speaking specifically about the namesake.
So, we could seriously write another entire blog on cabins at the Frio, there are so many of them.
For now, we will only say that there are HUNDREDS of options for cabin camping at the Frio and will go into detail in future posts highlighting properties with the absolute best locations first, to the activities you want to engage in.
What is your time frame?
It may sound like a no-brainer, but figuring out how long you'll be staying in the area along with the time of year, can end up costing you a lot more or actually save you money depending on how you place value on your time.
What I mean is, some campgrounds and properties will cut you a break in price for booking 4 nights as opposed to only 3! It's a good incentive that both brings in business and helps people enjoy more of their time in the area.
Deals like this are most common in the off season, though.
Obviously, Peak Season is going to be during the months where it's warm outside – you know, summertime.
The terms "Peak Season" and "Off Season" on the Frio River vary from camp to camp, but generally, you can assume that "Peak Season" is going to be from Memorial Day to Labor Day.
TIP: Spring Break is typically considered peak season as well, even though it's a couple months before Memorial Day. This is very important in figuring out where you want to stay to float the Frio River.
What Activities And Experiences Are You Looking For?
You might say "Well, duh… I wanna float the river." Okay, but did you know there are actually a ton of other things to do in the area?
A Bat Tour, Shopping, Dining, Museums, Golfing, Farmer's Market and even an Art Collection are all wonderful possibilities to fill gaps between your float sessions, If you're into those kinds of things.
Just remember to budget accordingly. Personally, for me, it's all float, ALL THE TIME because I love the water.
Want to bring your dog? That's cool, but only in some places. You would think that dogs and the river go hand in hand… er, hand in paw… maybe? – well, some camps have strict rules against bringing our fury friends.
We'll talk a little more at length about camping with man's best friend in another post.
If alcohol is part of your float plan, that's quite alright! So long as you purchase it before you get to Concan – there are still dry precincts in and around those parts, so you may still have to search for alcoholic beverages depending on where you are.
Fortunately, our map will show you some spots where adults of legal drinking age can purchase. Check back often as we are constantly updating this awesome guide!
Quick Recap
When figuring out where you should stay to float the Frio River, budget accordingly for the activities you plan to engage in.
So if all you want to do is float, find a campground that's as close as possible to the water. If you only want to float one day and spend the rest in a museum, it might make more sense to find a less expensive place farther away from the water.
What is your time frame? Are you panning on going July 4th weekend?
Plan ahead, way ahead to even get a spot in any location and remember that especially in the off season, campgrounds may run specials. Just call and ask for info specific to each location.
There are a ton of options when it comes to camping at the Frio River.
There are cabins, RV spots, tent campsites, hotels, houses and lodges almost everywhere you look.
Use our map to find a few of the most popular options.
TIP: There are more lodging accommodations than you can easily find with a quick web search, so when you think you've run out of options, take a closer look or pick up the phone and call around to find hidden gems.
In Conclusion
As one can see, there are many factors that go into figuring out where to stay to float the Frio River.
This is a question that should only be answered after conducting some serious research. I know from experience, from showing up in an unfamiliar town with no reservations to having to rent a seedy motel room in the next town over, it's totally worth the time to put together a good solid plan and follow through with it – way ahead of time.